Night 3 - Tal Bedding down at the edge of the Manang District
'Welcome to the Manang District,' a sign greets at the entrance to the village of Tal. The architecture differs from anything we have seen so far. Stone buildings, low and flat, with large riven wood shingles on horizontal roofs held down by boulders. Yak skulls adorn the entranceways.

From Annapurna Circuit - Himalayan Journey by Andrew Stevenson.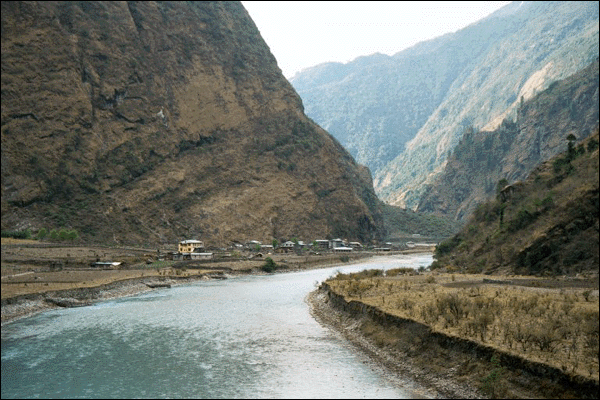 Photo by Alistair Adams